Delta Revenue Management has been in full court press this year to make sure you pay up for anything at all you do once you set foot in the airport or on the plane (when you purchase the non- changeable ticket); they also are pushing us the other way to make sure they pay out as little as possible for a bump on an oversold flight.
As most of you have seen, and I have experienced myself on a number of occasions, the gate agents have their hands tied and can only offer so much to get people off a flight. Delta IT has been great at fixing this major concern for us all and we are truly thankful – are we not?
I would never, EVER, take a bump, even for say 1 hour, for just $50 or $75! Back in the day when you could combine vouchers, maybe, but now ONLY YOU, no one else, can use the voucher, and you can NOT combine more than one for a trip.
One thing I have done, and been happy to do, is take a bump for FREE in exchange for an upgrade to first class ticketing or to "Y" class on the re-book because as a medallion, even when I was a lowly Silver Medallion, then my upgrade chance went way up on the re-issue of the ticket to Y class. I also clearly knew I would only get credit for my original paid fare class ticket and that was fine too. I just wanted a better "chance" at an upgrade on the next flight and it was worth giving up my seat for FREE for either of the two situations above.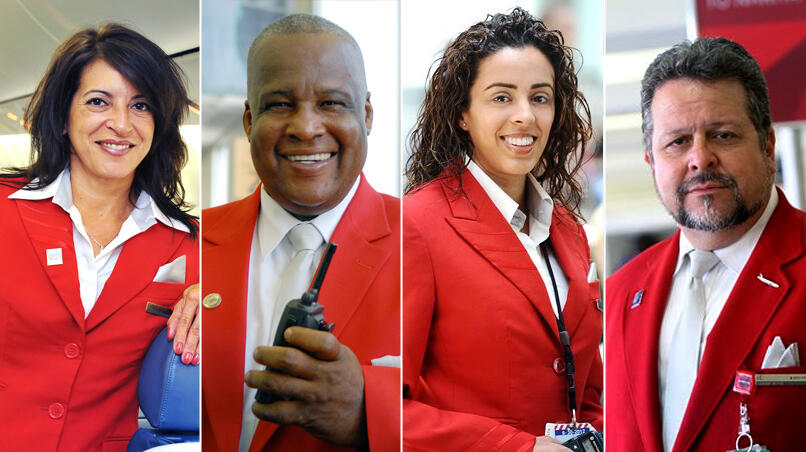 Photo Credit: Delta Air Lines from Twitter
However, both I and other readers have noticed a disturbing trend from the "outstanding" Delta "IT" department as of late. Suddenly, mid-travel, you may find without notice, your ticket re-booked BACK to the original fare class. Even if you were promised FIRST class by a RED COAT or another rep, you were dumped back to what you had. So, the compensation you thought you were going to get, for taking a free or cheap $50 bump, is now GONE!
I reached out to Delta about this and was told these are the facts about bump rebooks:
"Our agents work with customers who volunteer to be flexible with their travel plans on a particular flight or route in exchange for compensation and the next available flight. Compensation offered to customers is in the form voucher for future travel in a specified a dollar amount. The original fare class selected by the customer at the time of purchase is the fare class used for administrating various related benefits of the SkyMiles program including mileage accrual and upgrade priority." – Delta CORP
So, the key part to clue in on, and no matter what any rep tells you or promises you, upgrades and fare class are NOT part of the perks for a bump, ONLY the voucher – nothing else – Period!
Will I stop taking bumps? No, (unless the only thing they start offering is a package of Biscoffs) but I have already said NO to many $100 & $200 ones this year and will continue to do so from this point forward. This will especially be the case when I am already in first class, and a flight is oversold, as there will be no guarantee that I will be assured an upgrade due to the bump fare class re-book on the next flight.
Also, keep in mind we can still "game" this a little bit if the flight is coming up quickly. A medallion on a "Y" class rebook could still end up with an instant upgrade (medallions can get free, if open, instant Y class upgrades), but make sure the flight is NOT more than a few hours away so Delta "IT" can "fix" your ticket back!
Bottom line on all of this, be very careful if you choose to give up your seat for a bump on Delta. The rules are getting worse and worse every day. Let those who don't understand what they are getting themselves into suffer the results of tying to help Delta out and "enjoy" what they just volunteered for! – René